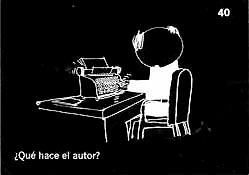 Shelley Jackson was extracted from the bum leg of a water buffalo in 1963 in the Philippines and grew up complaining in Berkeley, California. Bravely overcoming a chronic pain in her phantom limb, she extracted an AB in art from Stanford and an MFA in creative writing from Brown. She has spent most of her life in used bookstores, smearing unidentified substances on the spines, and is duly obsessed with books: paper, glue, and ink. Nonetheless, she is most widely recognized for an electronic text, Patchwork Girl, a hypertext reworking of the Frankenstein myth, and for SKIN, a story published in tattoos on the skin of volunteers.
As for ink on paper, she has left her ineradicable stain on Conjunctions, Fence, Grand Street, The Paris Review, and many restaurant napkins. Her first book, The Melancholy of Anatomy, was published by Anchor in April 2002, her second, the novel

Half Life,

by Harper Collins in 2006. Shelley Jackson also illustrates children's books, including two of her own, The Old Woman and the Wave and Sophia, the Alchemist's Dog. She lives in transit and specializes in everything.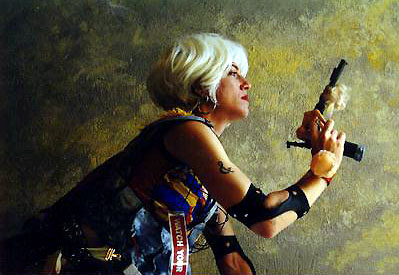 Shelley Jackson is proud to wear the traditional costume of her people.*