She crashes through the virgin forest, lays open a rotting stump with one blow of her mighty paw, and feasts on the pale grubs. Then lifts her heavy head and studies the forest canopy with dark, unreadable eyes.

A Shelley Jackson at the peak of her powers is an unforgettable sight. Her baying carries for miles, and even faraway creatures grow uneasy at their meals of cress and frogspawn and slink into the underbrush. She has no predator but man.

But what is this? A quiet chirping begins stitching up the ruptured afternoon. Who is the daring tunesmith? Look down, below the awesome paw, the claws stained with unnameable substances, below fallen twig and leaf, to a small chitinous individual, rubbing her musical legs together with a secretive smile. This too is Shelley Jackson.

Lo! A quick flash of wings overhead, an uncouth cry. Shelley Jackson!

And this lichen, and this slick of slime on the bark of a rotten tree, and this substance on my shoe, which I will submit to the brush and polish when I get home? Is this also Shelley Jackson?

No.

Is it?

No.

But how can we tell?


FIELD GUIDE TO SHELLEY JACKSONS
(An Aid to Identification. )
If you are scouring the net for news about Shelley Jackson, you may have begun to suspect that there are more than one of us out there. Here's interesting news about the other Shelley Jacksons out there and some hints as to how you can tell them apart from the ineradicably stained one.
At Virtu Charolais near Ayton, Ontario, optimum performance is expected from every cow and calf. Gerry Roe and Shelley Jackson Roe believe that's the only way to be competitive in today's purebred business. "We demand a lot out of our animals and we feel it's important to enhance their performance by feeding them well," Shelley says. "It's pretty exciting to get the reproductive results we want from a muscle breed.."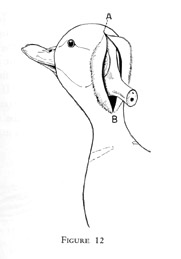 UConn Huskies Senior Shelley Jackson, swimmer, turned in a qualifying time of 2 minutes, 9.33 seconds in the 200-yard butterfly.


Shelley Jackson, college counselor, advises, "Don't Be Caught With 'Senioritis'!"


Shelley Jackson, dog lover, comments: "Am about to become parents again - this time to a beautiful greyhound dog from the Andover 8! Can't wait!" Congratulations, Shelley!


Shelley Jackson of Texas Massage Therapists says "Ask about the VRP Card. Massage: It's Just What The Body Kneads!"


Shelley Jackson, environmentally-conscious chemist, has written an Analysis of Airborne Polycyclic Aromatic. Well done!


Shelley Jackson is selling a vw nothchback [sic] to right person at right price. "i have a 1964 vw nothchback in southern california in beautiful condition, both body and engine. It has been in storage for three years. Will sell to right person at right price. If you are interested, very interested only, e-mail and i will get back to you."


Shelley Jackson has assisted many start-up and public Australian high tech firms develop new business relationships in the US. She looks nice, too.


Shelley Jackson is an illustrator whose work is inspired by animals and nature. She has done some studies of tigers!


Scott Jackson says, "This is my wonderful wife Shelley!"


Bakersfield's Shelley Jackson was the key for the Drillers offensively. Jackson was 2-for-2 with two doubles and both runs scored. The first run came when Jackson led off the third inning with a single up the middle. While trying to advance Jackson to second on a bunt, Joslyn Chvala reached first on an error, and Cristine Medina successfully moved the runners to second and third with a bunt. Blair Groefsema's line drive single to left brought Jackson home and gave the Drillers a 1-0 lead. Two innings later, Jackson sent a one-out single to left field and advanced to third on a wild pitch and a passed ball while Chvala struck out. A ground ball by Medina would have ended the inning, but Ridgeview shortstop Karrie Whitton couldn't come up with the ball and the run scored.


Shelley Jackson, an assistant manager at Target, said the tax hiatus has a genuine holiday ring. "It's a little like Christmas in here," she said. "We had people waiting outside when we opened the store and checkout lines have been solid all day. People are buying clothes and shoes for them selves and back-to-school stuff for their kids. It's really a family atmosphere. When you include items that have been marked for clearance, it makes it a real nice savings. This is a great idea. I hope we continue to have it."


Shelley Jackson, attorney for the Justice Department, told the jury the [abortion clinic] case is not about whether abortion is right or wrong. "The United States government does not question the sincerity of the defendants' views or the right to hold them," Ms. Jackson said. This case "is not about the defendants' beliefs, but their conduct."


Shelley Jackson, a Tanbark resident, says she expects a downtown to have tall buildings and urban bustle, not a wealth of green space.


Extend Your Toothbrush Life! Shelley Jackson recommends, "Instead of throwing your toothbrush away when you've had a cold or flu, put it in the dishwasher in the silverware holder once a week or so. The high temperature of the washing will kill any bacteria and give you a sterilized toothbrush. You could save close to 50 dollars a year on a family of four if you are replacing toothbrushes more often than recommneded by the ADA (3-6 months)."


There were several local winners at a judo tournament held in Moose Jaw on the weekend. I'm happy to report that the 145 pound class winner was Shelley Jackson.




Unfortunately, no survey of Shelley Jacksons would be complete that did not take on the vexing "Shelly" question. Some Shelly Jacksons are in fact, me. This is partly due to my laziness in not correcting the name on my own piece of web fiction for several years. I have done it now, but it is too late.



Oklahoma State basketball player Shelly Jackson "enters her final year with something to prove after a broken finger forced her to miss much of her junior year."


Meanwhile another athletic Shelly Jackson "now has a banner with her name on it for her top performance swimming in the 100 meter breast stroke." I can only concur with the posted articles sentiment: "Congradulations [sic] to all MHS student athletes."


Kudos too to Shelly Jackson, Program Manager of Violence Against Women and Family Violence (VAW & FV)


Meanwhile Oklahoma State hoopster Shelly Jackson added 10 points for the Cowgirls, who have dropped five of their last six in Lubbock Texas. Sadly, our team lost to the Lady Raiders of Texas Tech despite Shelly.


On to the U Con Huskies, for whom junior Shelly Jackson swims in the Fly (butterfly) and IM (individual medley) events. She's the team captain!


Shelly Jackson recommends "The Benefits of Exercise" and asks, "How Fat Are You"?


I'll come right out and say that I don't understand what Shelly Jackson of Lucent Technologies does, exactly. As the web site rhetorically asks, what is a sig? Well, "It's a group of Rhythm users who share a common interest such as industry, geographical location, or ERP (Enterprise Resource Planning) system." Shelly Jackson of Lucent Technologies is in the "I2/SAP" category. Good for her!

IS